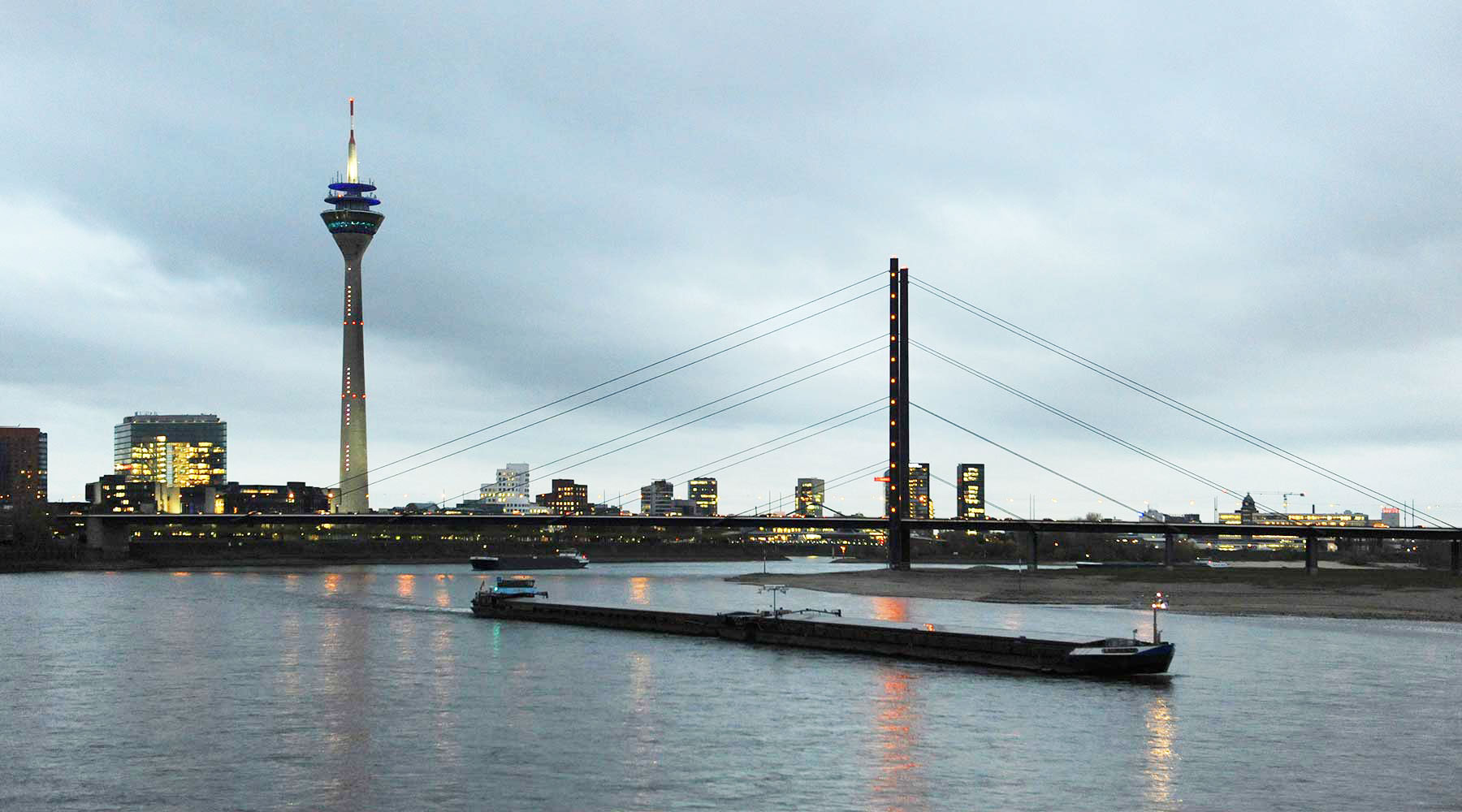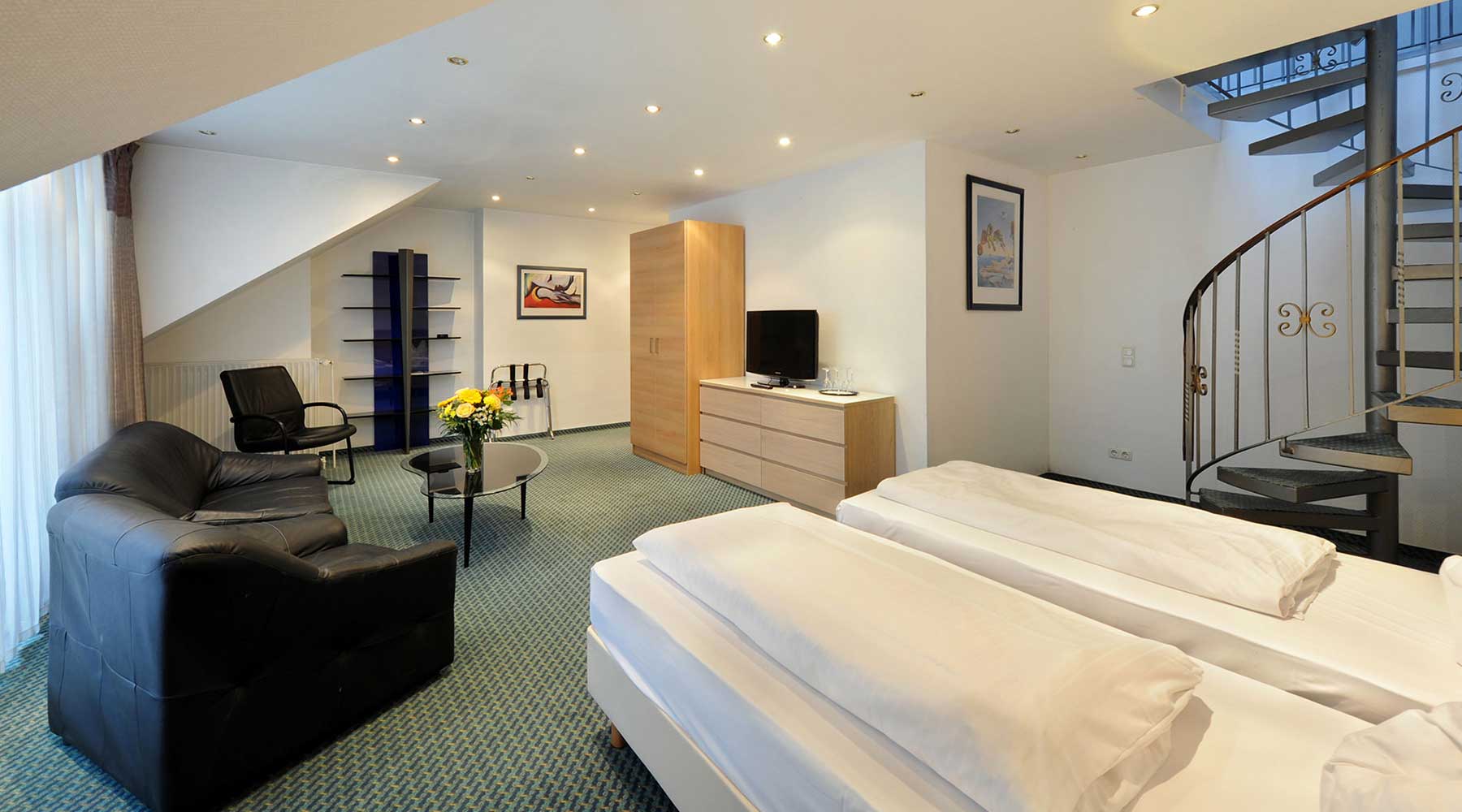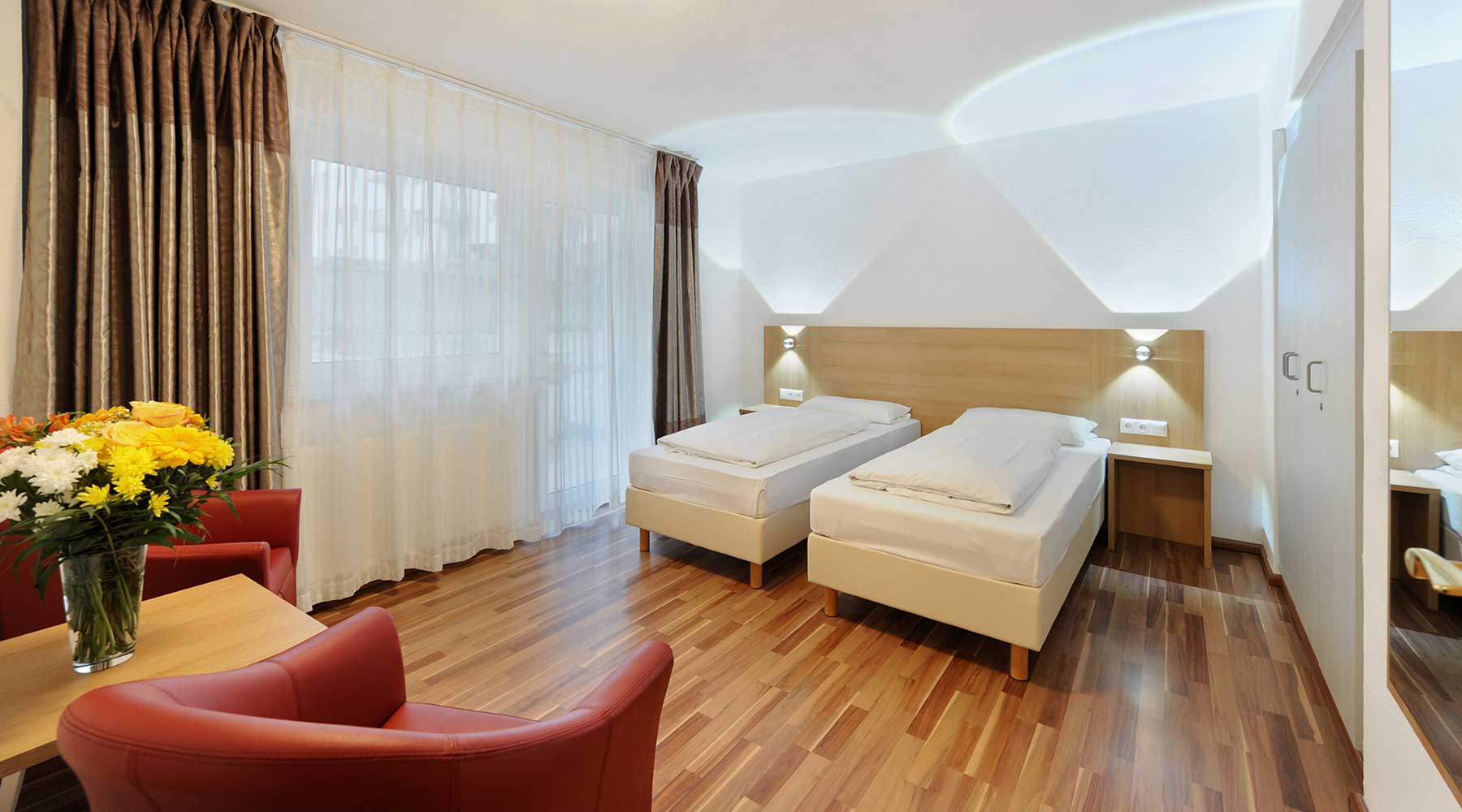 Welcome to Hotel Bellevue
We look forward to your visit!
Our family-run Hotel Bellevue is located optimally between Düsseldorf central station and the famous Königsallee.
Start each day with our hearty breakfast buffet and enjoy direct accessibility to the 'Düsseldorf Messe' via subway line U78. Wind down each evening with a beer in the Altstadt, on a bench by the Rhine, or exploring one of the city's green parks on foot.
Our friendly reception is open from sunday to tuesday from 06:30 am to 10:30 pm. From wednesday to sunday we have a 24-hour reception.
Our rooms

Find the ideal room for your travel needs.
Going on a business trip in Düsseldorf?
Book our popular single room in Hotel Bellevue for your business needs.
€45
– Per Night
We offer 24 spacious rooms for couples and traveling pairs in simple yet tasteful design. Select your preference for a double bed or separate twin beds.
€
– Per Night
Traveling as a small family or a group of friends?
Find a value deal for three in our triple-bed rooms.
€
– Per Night
Traveling in a bigger group? Our family rooms are over 50 m² and outfitted with four beds for larger groups or families. The space is easily converted into two rooms with a connecting door.
€
– Per Night